Paediatric Compounding
Promoting Compliance, Convenience, Better Taste, Smiles and Fewer Tears
Do You Want To Help Your Child Feel Well Faster?
Parents are frequently challenged in feeding children their medicine. It is not a surprise that kids do not like taking medicine. The fact that they commonly dislike taking medication only complicates the management of your child's care. While there's no guarantee that taking medicine ever will become an entirely pleasurable event, there are some creative ways we can help.
Why Do We Customise Your Child's Medication?
The paediatric population often requires customised medications because of the unique needs of a child – needs that are not met for many reasons by commercially available products. Compounding pharmacy conveniently fills in the gaps that are left open by the pharmaceutical industry.
A medication's taste or colour can sometimes be offensive to a child's senses; it can be too salty, naturally bitter, or sour. We have an armoury of flavours and innovative resources to make even the most disagreeable medications tolerable and often enjoyable to take. Children are not able to swallow tablets or capsules until they reach a certain age. They may also require a particular strength of a drug because of their age or weight. Some medications are commercially available in specific dosage forms and strengths that are not suitable for your child leaving you without options. Does your child have an allergy or certain dietary restrictions? Our pharmacists are eager to work with you and your child's physician to formulate the most suitable medication for your child. Allow us to bare some of your burden.
What Solutions Can We Provide For Your Child?
Flavoured liquids Lollipops Gummy treats Sugar-free/ Dye-Free Medication Medication free of inactive ingredients Effervescent drinks Sublingual Drops Rapid Disintegrating Tablets Suppository Transdermal/ Topical Cream Enhance taste of medication Medication administered into special pacifiers or bottles for infants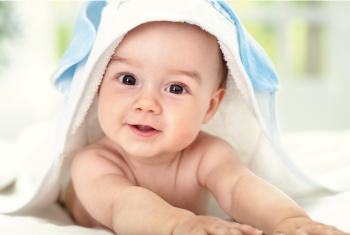 We work closely with your child's paediatrician that may prescribe medicine for:-
Sleep disorder Reflux Pain relief Skin disorders Diaper rash Infantile haemangioma Cold sores/ fever blisters Heart condition Pyrrole disorder Attention Deficit Hyperactive Disorder (ADHD) Autism And much more ...
Contact Us